Our stand at the Bau Fair in Munich (14/1/2019 to 19/1/2019) was visited by fair-goers from 44 countries all over the world. The INVADO doors were popular with visitors from Europe and America as well as Egypt, Uzbekistan and even Senegal and Thailand.
This year's stand of INVADO during the Bau Fair in Munich was quite impressive. 100 m2 in the middle of the exhibition hall has successfully drawn the attention of the customers, including both existing customers and people who learned about our doors for the first time. – Based on our business talks, we can reveal that our doors will most likely gain an even stronger foothold in Western and Southern Europe particularly in the Balkans – says the export director of INVADO, Jarosław Kaczorowski.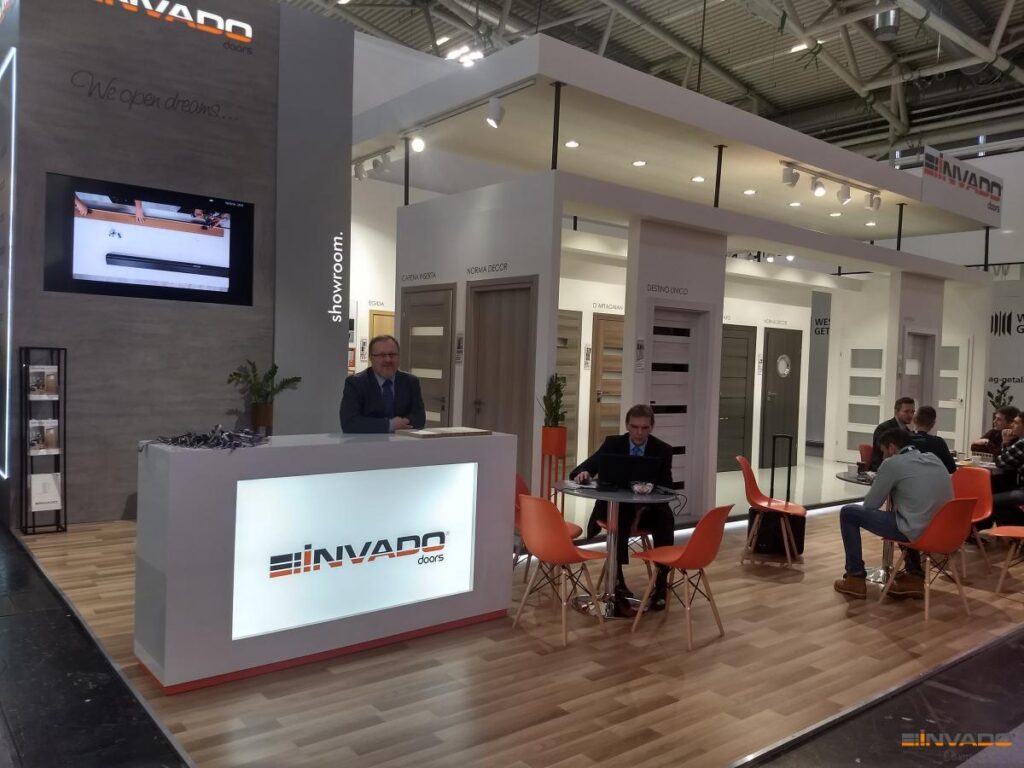 Trends in Munich
The most popular products with the fair-goers were the collections of modular doors, including Fossano doors and Egida entrance doors. As far as colours are concerned, light-coloured woodgrain foils were the most popular choice, although, obviously, there has been no shortage of enthusiasts of white and various shades of grey. Darker colours, however, enjoyed slightly smaller popularity.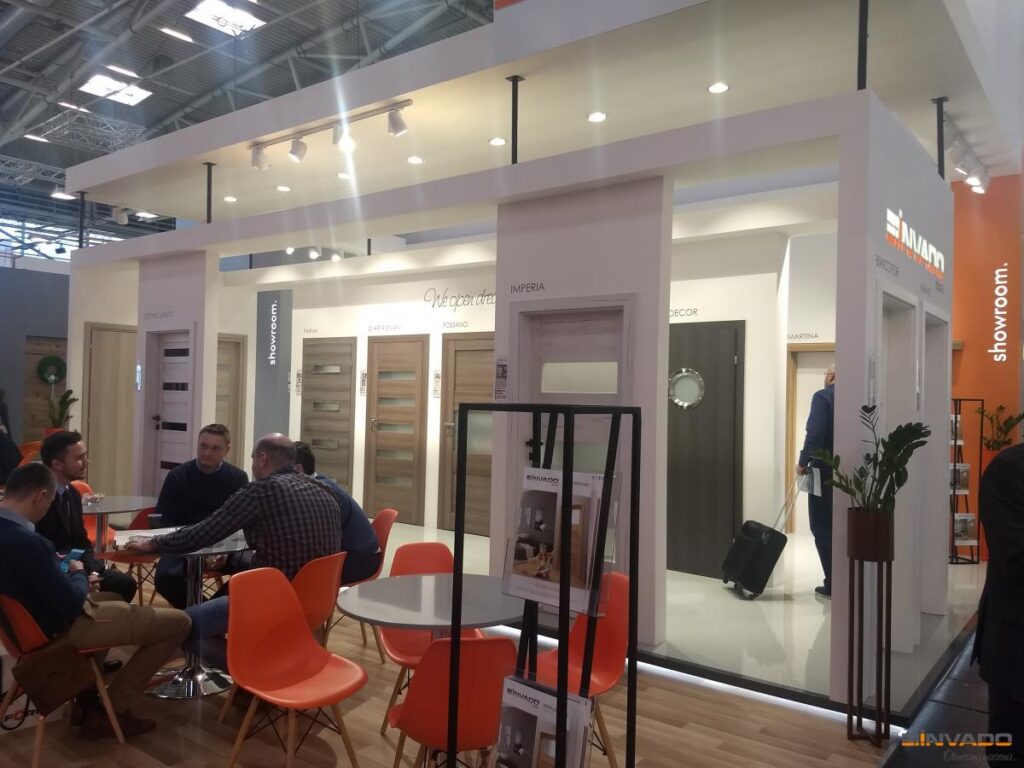 About the fair
The Munich International Fair (Messe Muenchen International, MMI) is one of the largest and most advanced fair centres in the world. Each year, the facility in Munich hosts approximately 40 fairs, including the Bau construction, materials and systems fair, which we have been attending since 2007.